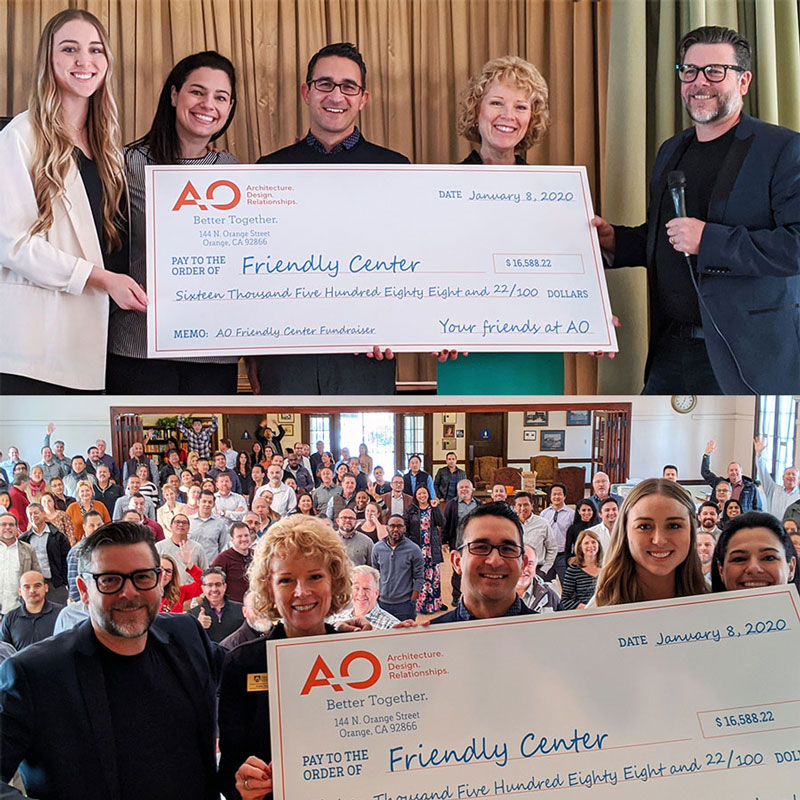 On January 8, Orange-based architectural firm AO (formerly Architects Orange) presented a check for $16,588.22 to Friendly Center! To mark the firm's 45th anniversary all 300 employees rallied throughout the month of December to raise the money for Friendly Center's programs and services that help local families in need.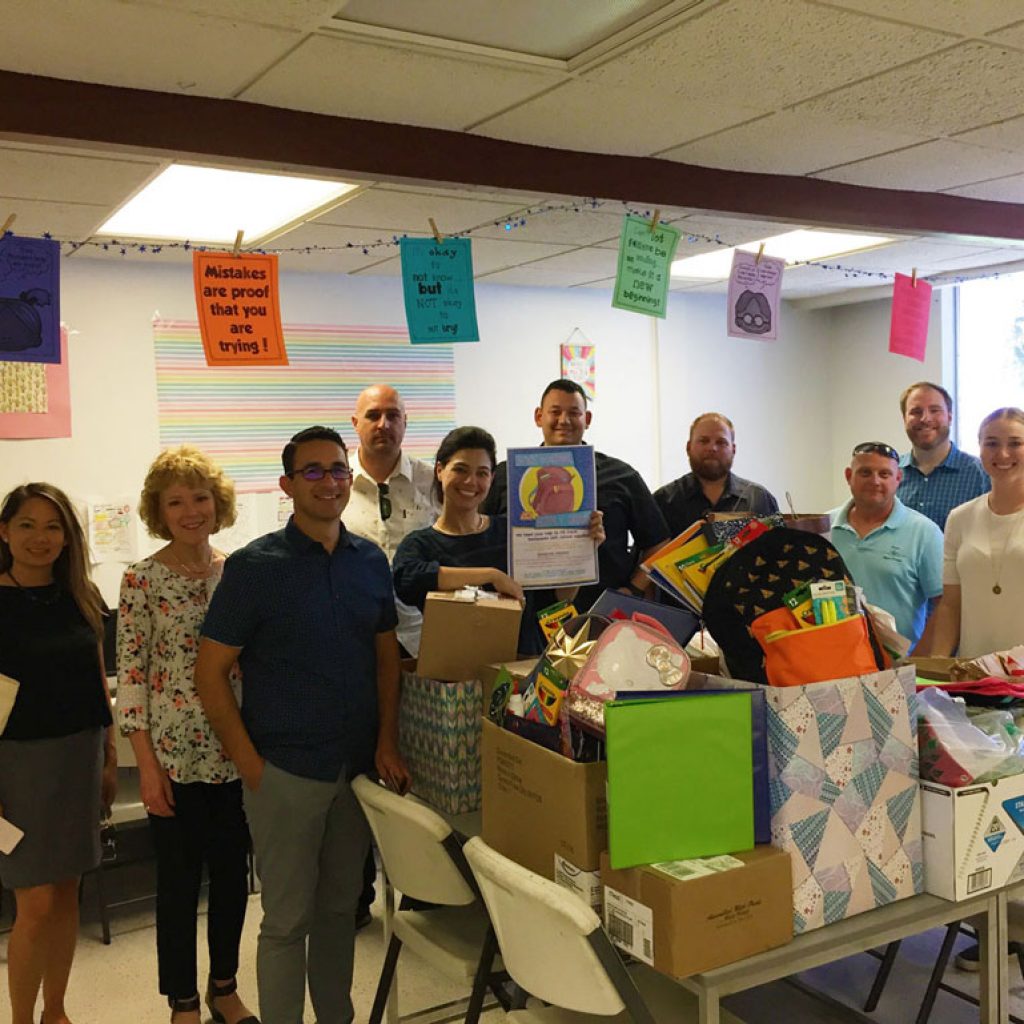 Over the past six years, AO has been a valued partner of Friendly Center's work, providing thousands of food items during the holiday season, as well as school supplies for struggling families each fall.
Jeff Rabbitt, partner at AO shares, "We're passionate about the Friendly Center's mission and vision to end the cycle of generational poverty in Orange County and look forward to growing our relationship with this high-impact organization."
Money raised by AO employees will go a long way toward furthering Friendly Center's mission of providing stability, opportunity, and hope to children and families in poverty. To learn about partnering with Friendly Center to make a lasting impact visit our Partnership with a Mission page.