Friendly Center's 15+ wraparound programs offer struggling families the unique opportunity to find resources that combat the various intersecting barriers of poverty while meeting their immediate needs. Food insecurity, joblessness, mental health emergencies, and lack of educational opportunities are often cyclical issues for low-income families – Friendly Center's multifaceted, holistic approach, effectively helps these families transition from crisis to self-sufficiency.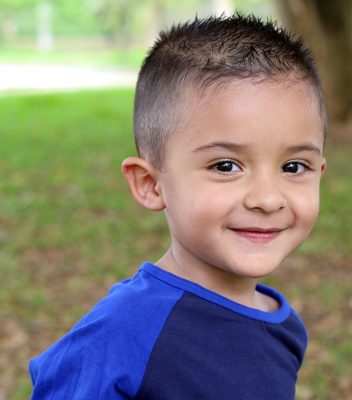 Is my donation tax-deductible?
Yes! 100% of all the contributions are tax-deductible. Friendly Center is a registered 501(c)3 non-profit agency.
How are my donations used?
Years of experience have taught us that helping families become self-sufficient is the best way to secure the family and their children's' futures. Your contributions ensure a lasting presence in communities as long as we are needed. They also help us to secure large grants from institutional donors to multiply your contribution and reach many more children, families, and communities. Rather than financial support being given directly to a family, your contributions are combined with those of other caring sponsors and institutional donors to provide a steady stream of programs that provide all the elements the family needs for long-term solutions.
What are the specific aims and objectives in helping families?
The overall aim of the program is to build cohesive family units that will empower families to become self-sustaining through meaningful social investment.
To Provide:
Family Counseling
After-School Tutoring
Mentoring
Job Development
Food
Parenting Classes
Financial Literacy Classes
ESL Classes
School Supplies
Hygiene Items
Emotional Support
Specific Aim:
To improve family social skills.
To provide employment opportunities.
To provide food and other items to meet the family needs.
To provide case workers providing 1:1 support.
To work actively with parents encouraging them to take responsibility for the well-being of their children and family.
To educate the family on being self-sufficient.
To ensure a brighter future for the children.
How successful are the families after receiving your services?
95% of the families that graduate from our case management program remain self-sufficient and no longer need intense services.
Friendly Center will not sell, share or trade our donors' names or personal information with any other entity, nor send mailings to our donors' on behalf of other organizations. This policy applies to all information received by Friendly Center, both online and offline, on any Platform ("Platform", includes the Friendly Center website and mobile applications), as well as any electronic, written, or oral communications. To the extent any donations are processed through a third-party service provider, our donors' information will only be used for purposes necessary to process the donation.