Friendly Center collects Turkey Baskets containing enough food for a family to prepare a traditional Thanksgiving dinner at home. Participating in the Turkey Basket Drive is a wonderful way to ensure others can experience this season of gratitude – and a delicious meal. Help us reach our goal of providing for 500 families during these challenging times.
Sign-ups for a drop-off appointment will open November 1st. Be sure to sign-up quickly before all available times are taken.
WE REACHED OUR GOAL FOR THIS YEAR!
Thank you to all who have scheduled their drop-off.
Please consider donating to our Toy Drive or Food Drive for December, as we collect for 1,000 children and their families for the holidays.
147 W Rose Ave, Orange
6688 Beach Blvd, Buena Park
ALL DROP-OFFS ARE BY APPOINTMENT ONLY
Only Buena Park appointments remain
Each Basket Should Contain
$25 grocery store gift card (to purchase turkey)
1 box of stuffing
1 can of cranberry sauce
1 box of dry potatoes
1 can of candied yams
2 cans of green beans
2 cans of corn
1 jar of turkey gravy
1 bag of rolls
1 pumpkin pie (no frozen and keep separate)
Please put all items into a box or basket.
Boxes are preferred. If using baskets, please wrap baskets in cellophane.
Please keep gift cards and pies separate.
Each box should have enough food to feed a family of five or more.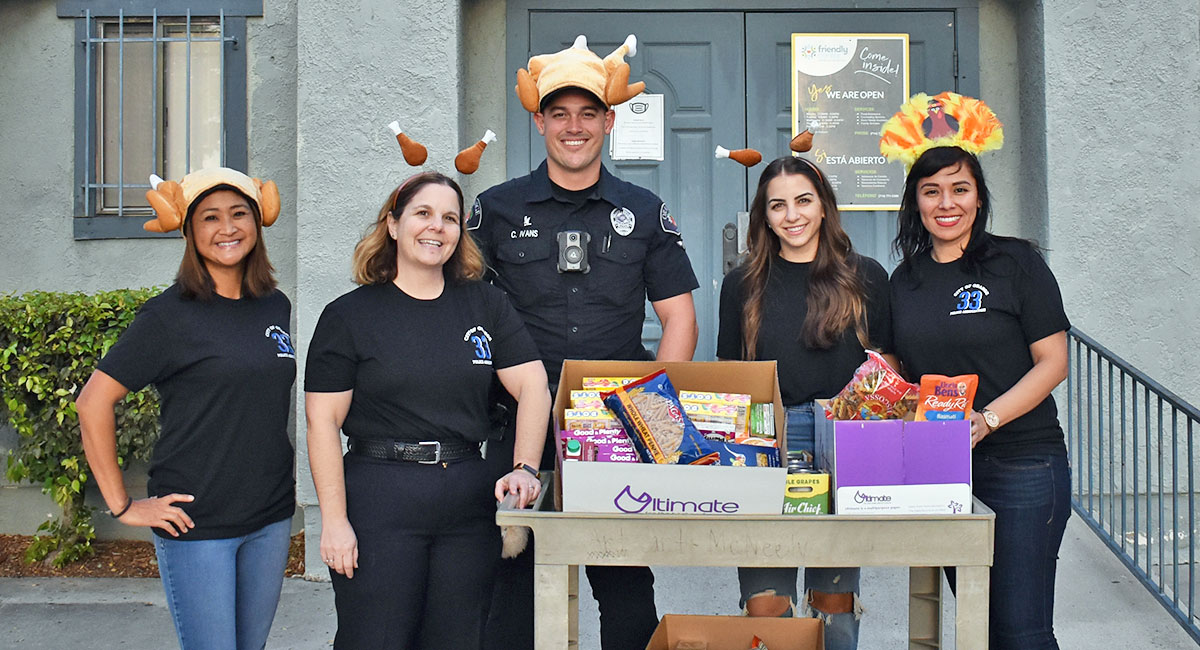 Questions?
Please call us at (714) 771-5300 or email us at donations@friendlycenter.org.