Friendly Center could not do all that it does without the support of its volunteers. We have ongoing opportunities and annual opportunities. When you fill out our volunteer form, our staff will look at your availability and interest to determine the best fit for you. If you are interested in an internship, please fill out the internship form at the bottom of our page here.
                   *Volunteers must be at least 14 years of age or older.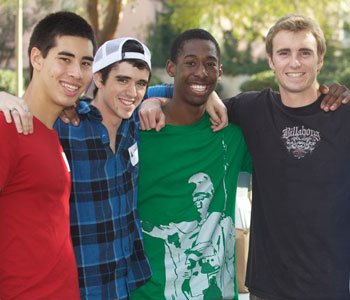 Throughout the year, volunteers are needed for our ongoing programs that occur Monday-Friday. The times vary depending on the area. Hover over an opportunity for more information.
After-school Tutoring & Recreation
After-school Tutoring & Recreation

Help students find success and have a positive impact on a child for life by being a tutor. Come one or two days a week. A commitment to come for the remainder of the current semester is required.
Elementary 3PM-5:30PM
Middle/High School 6PM-8PM
Food Distributions

Help distribute 8,000 lbs of food at our Mobile Pantry food distribution. Locations in Orange, Placentia, and Stanton.

Great opportunity for groups up to 15 people!
Office & Admin

Occasionally we are in need of extra help around our offices. Help with general office tasks, organizing food drives, recruiting volunteers, or setting up at events. If you have a particular skill or service to offer, let us know.
"Volunteers do not necessarily have the time, but they have the heart." – Elizabeth Andrew
During different times of the year, Friendly Center has special community events and fundraisers that require the help of many volunteers. Hover over an event for details. Please visit each annual event's page for information on volunteer sign-ups: Spring Fun Day, Orange Int'l Street Fair, Holiday Outreach