Give Today
GIVING DURING A TIME OF NEED

$36,333
of
$50,000
raised
Your Gift Will be Matched
All gifts received before December 31st will be DOUBLED up to $50,000, thanks to our matching gift. This is your chance to double your impact! Read more about the matching gift below.
Low-income families with young children are particularly vulnerable during these challenging times. Donate today to keep local families safe, stable, and secure.
Top Donors
P.C. & Rosana Hsu Chao Foundation
Chisick Family Foundation
Recent Donors
P.C. & Rosana Hsu Chao Foundation
Paul and Cynthia Jacobsen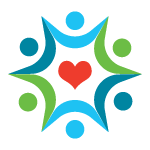 The Matching Gift
Through a generous matching gift from Diane Brown, Ron and Claudia Nagele, and Brown-Pacific Inc. of $50,000, gifts will be matched through Dec. 31st, doubling your impact.
Your Impact
Friendly Center's emergency assistance programs continue to be in demand. Over 780 families have participated in programs such as food distributions, counseling, and domestic violence intervention. Your support impacts families. Read more
Read the personal journey of one woman's recent struggles and the help she received for her family thanks to generous donors.
Want to Give Monthly?
Become a Loyal Friend and give at the monthly level of $10, $20, $50, or $100. Learn More
FAQs
Is my donation tax-deductible?
Yes! 100% of all the contributions are tax-deductible. Friendly Center is a registered 501(c)3 non-profit agency.
Donor Privacy Policy
Friendly Center will not sell, share or trade our donors' names or personal information with any other entity, nor send mailings to our donors' on behalf of other organizations. This policy applies to all information received by Friendly Center, both online and offline, on any Platform ("Platform", includes the Friendly Center website and mobile applications), as well as any electronic, written, or oral communications. To the extent any donations are processed through a third-party service provider, our donors' information will only be used for purposes necessary to process the donation.