Donor Spotlight: Enterprise Rent-A-Car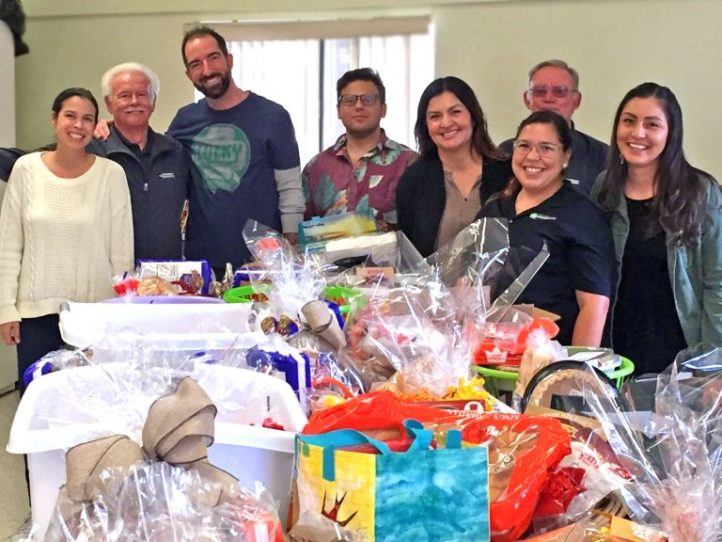 Friendly Center's Turkey Basket Drive is an annual event where donors give all the items needed for a Thanksgiving dinner to local families in need. These baskets are then distributed the very same day. In 2018, Friendly Center collected 806 baskets! This number was reached, in no small part, thanks to many donors. One of these donors was Enterprise Rent-A-Car, which delivered 63 baskets.
We asked Fred Abdelnour, Enterprise's Director of Community Relations, how the team was able to reach this number; Abdelnour shared that creating a competition between departments was to thank! Rather than having employees show up to work with a completed basket, departments had the ability to assemble baskets in their own way. For some departments, this meant one employee being responsible for each 'ingredient' for the baskets or getting donations from friends and family to purchase as many supplies as possible. The result was 63 food-insecure families enjoying the priceless gift of a warm Thanksgiving meal with loved ones. The initiative was so successful that Enterprise plans to host the competition again this year!
When choosing the organization to dedicate their efforts, Enterprise decided to give where they live – as the Southern California group's headquarters is located in Orange. Abdelnour shares that whether it be Thanksgiving or Easter or Halloween, their campus likes to give employees the opportunity to support local organizations. Friendly Center is thankful for Enterprise's support and excited to see if they surpass 63 baskets during this year's competition. Friendly Center's goal for 2019 is to collect 800 baskets, and donors are encouraged to let us know ahead of time how many baskets they're planning to bring on our Turkey Basket Drive Registration web page.
Friendly Center's 2019 Turkey Drive will take place Tuesday, November 26th – drop off times are 8:30am to 2pm at Friendly Center Orange and 8:30am to 1pm at Friendly Center Placentia. For more information about Friendly Center's Turkey Drive, including recommended basket items, check out our Turkey Drive flyer.