Over a Thousand Easter Baskets for Local Kids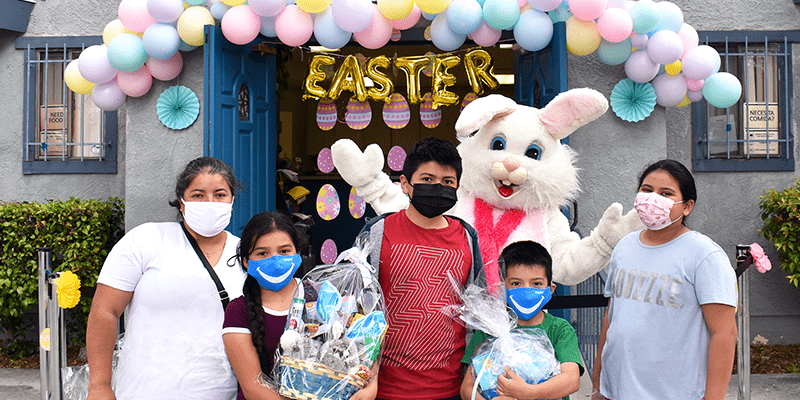 On the Monday before Easter, Friendly Center successfully held its annual Easter Basket Drive where supporters drop off Easter baskets for local children from low-income households. Each Spring, the goal is to collect 1,000 baskets, a number that was exceeded thanks to nearly 100 Easter basket donors who each came to Friendly Center for their contactless drop off appointment.

The baskets collected during the drive were then distributed to the community later that week, with 313 families receiving the special baskets for each child containing Easter themed gifts and treats as well as a hygiene item. The event's full day format allowed for various pick-up times to eliminate crowding; and even included a socially distanced photo opportunity with the Easter Bunny! Friendly Center is grateful to all the supporters who made this beloved event possible; it was a joyous event and a great opportunity to show deserving kids how much their community cares.