The First Family Engagement Events of 2021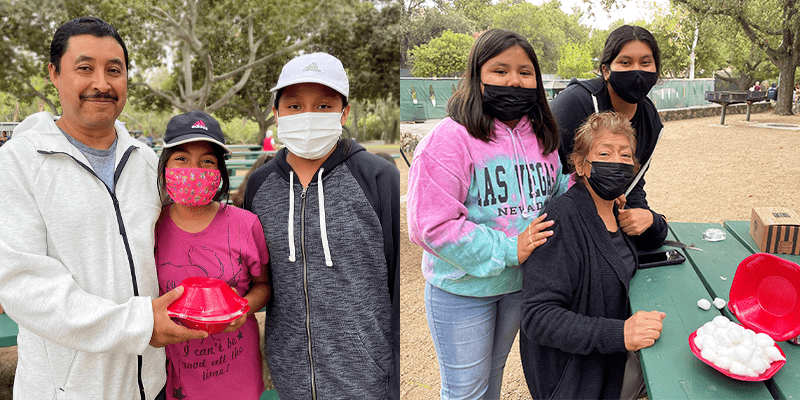 Friendly Center's Family Engagement events offer families a chance to engage in bonding activities together. Though the pandemic has limited the ability to offer the program large scale, staff has successfully adapted these events over the last year to safely provide families a much needed bonding experience outside the home.
The first Family Engagement event of 2021 was a socially distanced BINGO night where families competed in six rounds and won prizes. Families were extremely appreciative, not only for the bonding activities but the much needed stress-relief.
On May 15, the second Family Engagement Event of the year was held at Orange's Regional Irvine Park where families visited the OC Zoo, enjoyed lunch, and a did a S.T.E.A.M. project together. For the project, families worked together to create a device that protects an egg – just as a mother bird does. Each family then dropped their egg contraption to see how well their device worked. Families were very excited to participate in the S.T.E.A.M challenge that the parents even got a bit competitive.
We look forward to offering Family Engagement events to even more families this years as guidelines allow for larger gatherings!