Child Abuse Prevention Month 2020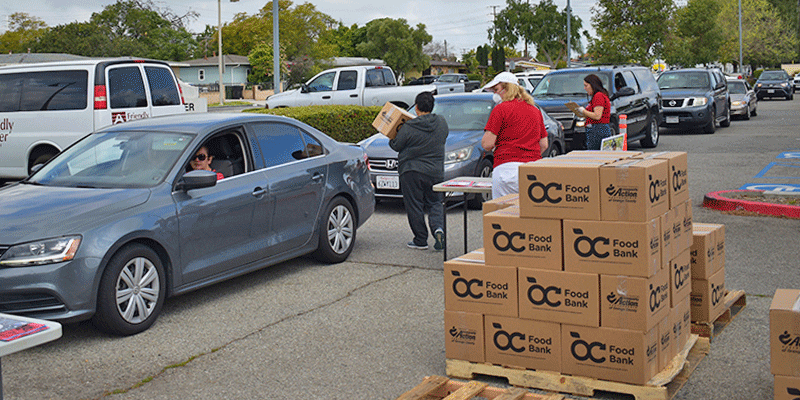 Every April, Friendly Center hosts a Blue Ribbon event for Orange County children and families in recognition of National Child Abuse Prevention. These events are meant to educate the public about preventing child abuse and neglect while creating a positive family experience. This year, it was clear that the Blue Ribbon event needed to look different, so in an effort to share this vital information (especially during a time when experts fear abuse and neglect may go unreported), Friendly Center began planning a combined Blue Ribbon event and drive-thru food distribution at its Placentia location.
On Thursday, April 2nd, families from all over Orange County stopped by the event to pick up a box of non-perishable food items, a children's book, school supplies, and a pinwheel for everyone in the family. The pinwheels have become a symbol for National Child Abuse Prevention month, representing healthy, happy childhoods and reminds us that all children deserve to grow up feeling safe, nurtured, and loved. The items served the added benefit of lifting spirits, with the faces in each car lighting up upon seeing the books and bouquet of pinwheels atop their food box.