Donor Spotlight: Episcopal Church of the Blessed Sacrament, Placentia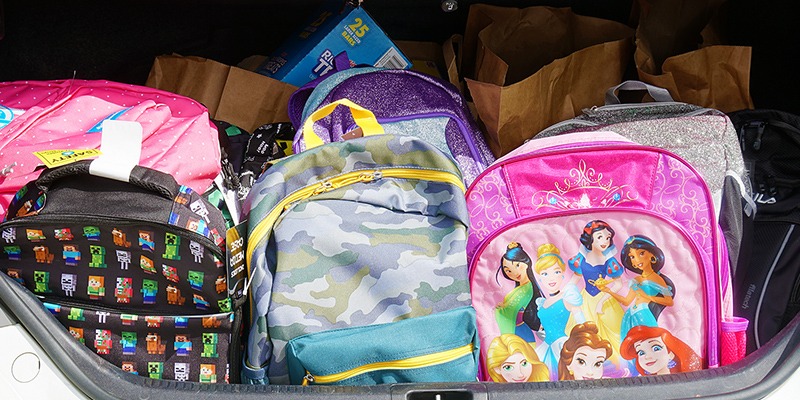 Episcopal Church of the Blessed Sacrament in Placentia is a dedicated congregation whose outreach work includes helping Friendly Center families by regularly collecting non-perishable food items and participating in annual special collections.
At a time when the demand for our Emergency Food program has grown dramatically, we are especially grateful for Blessed Sacrament continuing to collect food items as a congregation to bless those in need. Though this is a unique time when we are physically isolated from one another, Blessed Sacrament shows that we can still come together to make an impact.
When the pandemic came the parish, like many congregations, continued services online. But recognizing that so many neighbors were in need, they also continued the ongoing 'Blessing Bags' outreach program with bins placed outside for members to drop off bags of non-perishable food items. As the school year approached Marion Hetherington, the Outreach Coordinator, even organized a back-to-school backpack drive where some donated items and others donated funds for the cause.
At a time when collection drives are not as common, we are so appreciative of Blessed Sacrament for creatively and collectively responding to the needs of our community.
For more information about donating items to Friendly Center or to schedule a food-drop off appointment with our online booking system, visit the Donate Items page.