Emergency Food Program Serves Hundreds of OC Families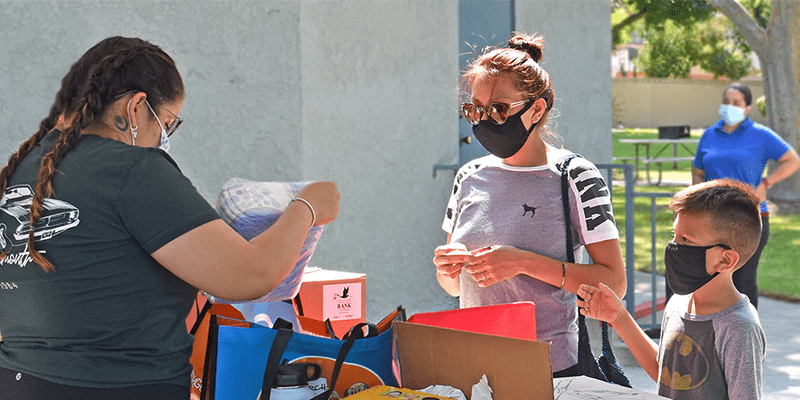 For many, it is difficult to imagine living without necessities like laundry detergent, groceries, and toothbrushes. But for a low-income family experiencing crisis, job loss, or on the brink of homelessness, these everyday items can be out of reach – exacerbating already difficult circumstances. 
To help local families balancing these challenges during the pandemic, Friendly Center swiftly adjusted its food program to be more comprehensive; helping fulfill everyday needs by distributing quality food and household items by appointment in a quantity that truly makes an impact.
Since April, nearly 500 Orange County families have participated with new appointments being booked every day. The goal is for each family to receive enough groceries to last at least one week. For families with infants and young children, Friendly Center established a monthly diaper distribution where families make a standing appointment to receive 50 diapers per month for each child. 
Recent data shows that the resources Friendly Center provides for families are more necessary than ever. According to a COVID-19 Impact Survey, California's statewide food insecurity rate doubled from 11% to 25% when the pandemic hit – with Orange County reaching a rate of 1 in 5 households being food insecure.
The demand for Friendly Center's Emergency Food program has remained steady since April. By donating food items directly to Friendly Center, you can help feed more families. To get involved visit the Donate Items page on our website, where you will find a list of suggested items and a place to book a food donation drop-off appointment.