Organization Spotlight: Friends of Friendly Center Summer Wine Tasting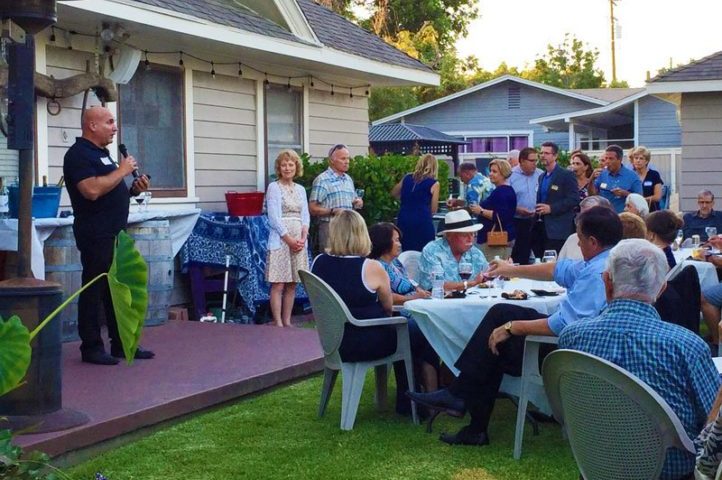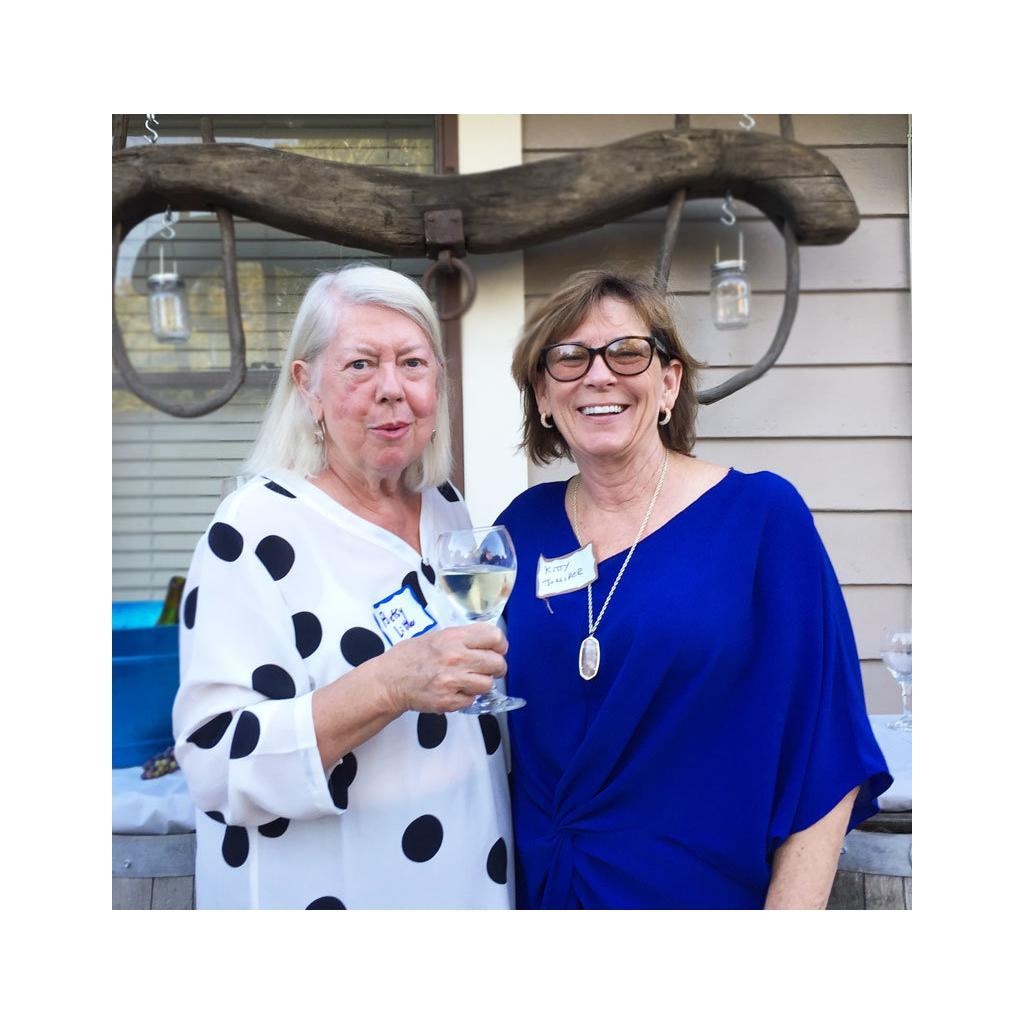 As a summer day in August turned into a breezy evening, the second Friends of Friendly Center event of 2019 took place at the home of Board Member Kitty Juniper-Aust and her husband John Aust; with special appearances from Supervisor Don Wagner, Mayor of Orange Mark Murphy, Orange City Councilman Mike Alvarez, and Orange Chief of Police Tom Kisela.

The evening, like all Friends of Friendly Center events, brought together community members who donate $1,000 or more to Friendly Center annually to inform them about Friendly Center programs and recent successes. The event's hosts generously provided a variety of wines for those in attendance – with wine tasting tables tucked into the corners of the home's charming garden.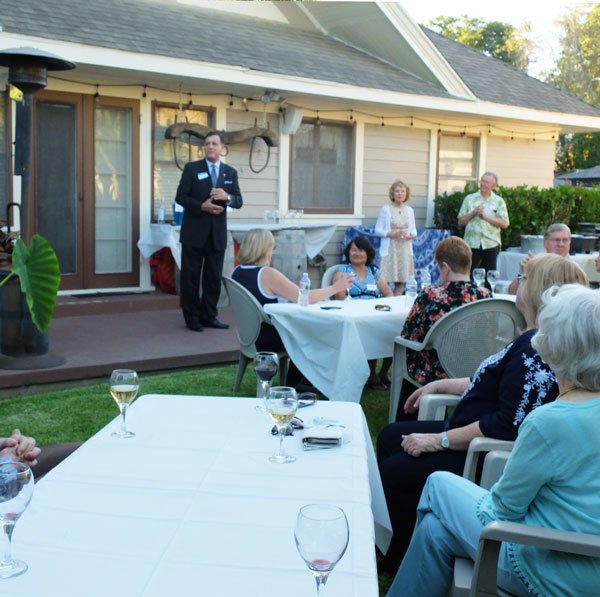 The evening's program included some words from the aforementioned special guests, including an update from Chief Kisela on Friendly Center's recent Hispanic Outreach program in partnership with the Orange Police Department. The valuable program allows Hispanic community members to get an in depth look at the city's police department and learn what resources are available to them. In advance of Chief Kisela's words, Friendly Center client and Hispanic Outreach participant Rufina shared the following about the program: "My favorite part about [Hispanic Outreach] was that it was taught in Spanish! I was able to fully understand all the concepts and felt the communication between the police officers and the community was very clear. Thank you!"
Change-making programs like Hispanic Outreach are made possible by dedicated donors like those who make up the Friends of Friendly Center. The group began in the late 1960s as 100 individuals who each played a role in establishing Friendly Center as an independent, community supported non-profit corporation. Members today continue the tradition of pulling resources toward a shared goal of ensuring every child and family has the chance to build a better life. To learn more about becoming a Friend of Friendly Center visit friendlycenter.org/friends or call (714) 769-8869.