Family Finds an Advocate, Resources, and Hope at Friendly Center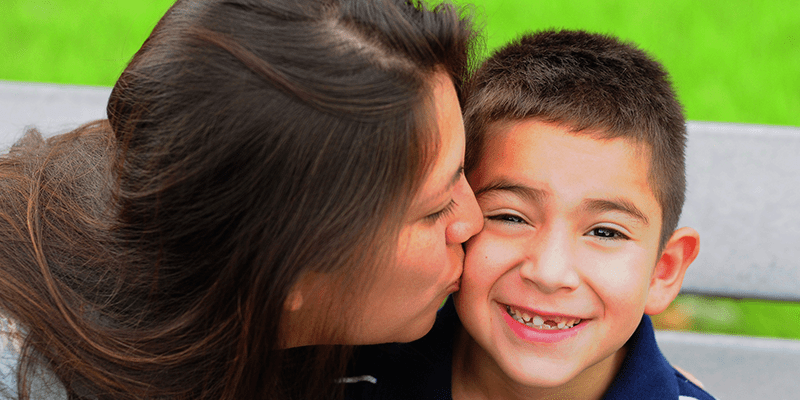 Ava has battled cancer for almost ten years, going into remission then experiencing a recurrence in 2017. Ever since then, she has struggled with the difficulties of managing chronic pain while raising two children with her husband, George.
Since her condition makes it difficult to work, the family typically lives on a small, single income. But in June George lost his job, making it difficult to afford Ava's medication and other basic needs. With their children now at home all day, food ran out much faster and their oldest child struggled with all the changes.
To make matters worse, Ava and George tested positive for COVID-19 in July. Though their symptoms were not severe, the two weeks in quarantine were difficult and Ava was finding it harder and harder to cope. At a medical visit after their time in quarantine, Ava shared her family's struggles with her doctor. It was there they were referred to Friendly Center. 
Ava called Friendly Center right away and was connected to Jennifer, a Family Support Advocate. Jennifer immediately enrolled the family to receive an emergency assistance care package of groceries and household items delivered to their home. Jennifer also registered Ava to receive 50 diapers each month for her youngest child through Friendly Center's monthly diaper distribution. 
Over the course of meeting with Jennifer, Ava and her son began counseling and she enrolled in virtual parenting classes. The family also qualified for one-time rental assistance to bridge the gap as George found a new job.  
Though Ava and her family still face challenges, they now feel more stable, more connected, and more hopeful – all thanks to Friendly Center supporters who help ensure families in need have a place to find resources and support in these difficult times.