Friendly Center Supporters Give Hope for the Holidays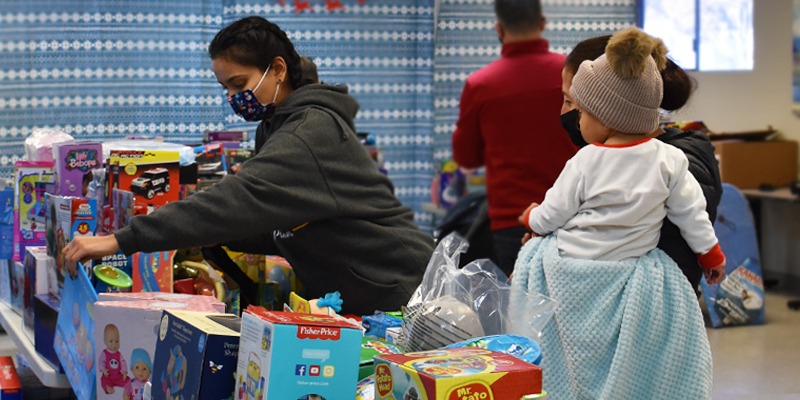 The 2021 holiday season was a bright one at Friendly Center, with our Turkey Basket Drive and Holiday Distribution serving hundreds of local children and families; an impact made possible through the generosity of Friendly Center volunteers and donors.
In November, 400 Turkey Baskets were distributed to families containing all the fixings for a Thanksgiving meal. In mid-December, hundreds of parents participated in our Holiday Distribution, where they got to enter a toy room and choose a Christmas gift for their children as well as receive food and hygiene items. In total, the Holiday Distribution served 820 children – each of whom got to open a special present, selected thoughtfully by their parents, on Christmas morning.
Thank you to the Friendly Center supporters who helped families in need through these holiday programs: whether you assembled a Turkey Basket, dropped off a toy donation, volunteered during an event, or donated financially, our community has been blessed because of your generosity and support.