Heather's Story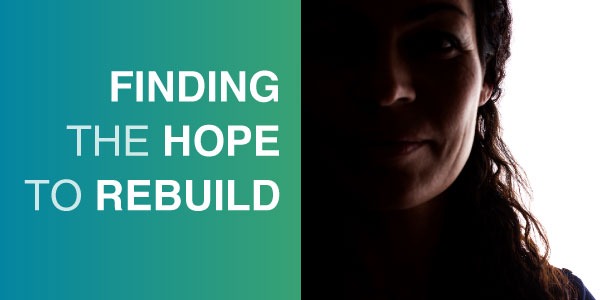 Heather's Story
The following story is from the perspective of a Friendly Center client. All names have been changed for confidentiality.
At the start of quarantine, I experienced increased abuse by my husband, which led to his arrest at our home.

For the past five years, I have tried to keep our marriage together and kids safe— even as my husband struggled with addiction and I suffered emotional and physical abuse at his hands.

It hurts me to know how much our kids, Lily (8) and Tyler (15), have witnessed.

I didn't know how I was going to make things better. It was difficult to see my kids struggling with our family being torn apart, on top of everything else going on.
For the first time I was caring for them on my own.
Even though I have a job, it has been hard to pay the bills and keep food on the table. I certainly could not afford for my kids to receive mental health services, though I knew it is what they needed.

It was during this time I remembered Friendly Center, a place we relied on for emergency food support ten years ago when I was laid off.

I thought that Friendly Center could help with groceries again, so I called and was put in touch with a Friendly Center Family Support Advocate, Alejandra.

She made me an appointment to pick up emergency groceries at Friendly Center, and even mailed us a care package with necessities like dish soap and laundry detergent.

During our second meeting, Alejandra and I talked about everything going on with my family.
It was a relief to share my struggles and be encouraged that I was not alone.
After that, she enrolled Lily, Tyler, and me in free counseling through Friendly Center. I began attending a weekly support group for victims of domestic violence.

I guess the silver lining of the pandemic is that the programs are available virtually, allowing me to participate around my work hours.

Since the first phone call with Alejandra, I have felt so supported by my community.
Lily, Tyler and I now have the resources to heal. It truly feels like we are on a path toward a better future.

This is something I didn't think was possible after all that we have gone through this year, but Friendly Center made it possible.

Sincerely,
Heather
---
This year has brought a tremendous increase in need and Heather's story is just one of many stories we have seen.
Your gift is more vital than ever. Because of supporters like you, Heather and her children found resources and support in the midst of crisis, in the midst of a pandemic. To contribute to Friendly Center, and help make it possible for families facing unimaginable difficulties to receive vistal assistance, visit our donation page.
To honor the memory of Ken Brown and his service and devotion to the Friendly Center; Diane Brown, Ron and Claudia Nagele and Brown-Pacific will match all gifts, thus doubling your impact.