Socially Distanced Turkey Drive Feeds Hundreds of OC Families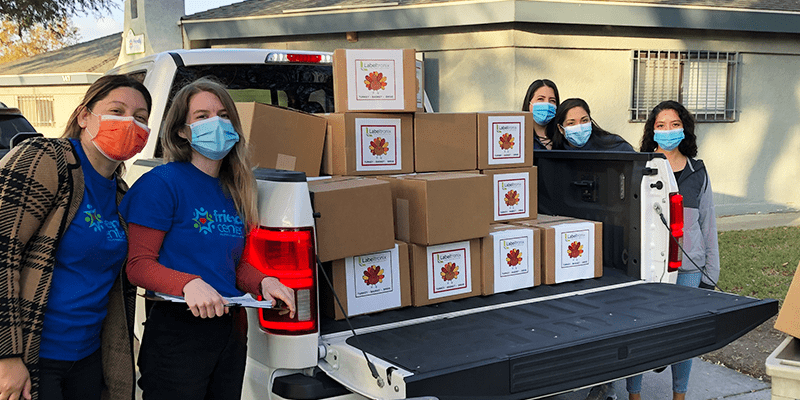 The week of Thanksgiving, Friendly Center reached its goal of providing 400 Turkey Baskets to families in need – each with all the fixings for a complete Thanksgiving meal. Both the Turkey Basket drop-offs and distributions were successfully adapted to adhere to safety guidelines, helping the annual event continue in the midst of a very different Thanksgiving holiday. With the pandemic limiting gatherings, some donors that otherwise would have collected dozens of baskets through their work or church got resourceful: from raising money to purchase Turkey Baskets to coordinating contactless food item drop offs among friends and family.

In the end, the dedicated efforts of these supporters exceeded expectations, helping Friendly Center continue this cherished tradition among clients and donors alike. Special thanks to Golden State Water Company and Newport United Methodist Church for their large contributions to the event.