Keeping the Food Rollin'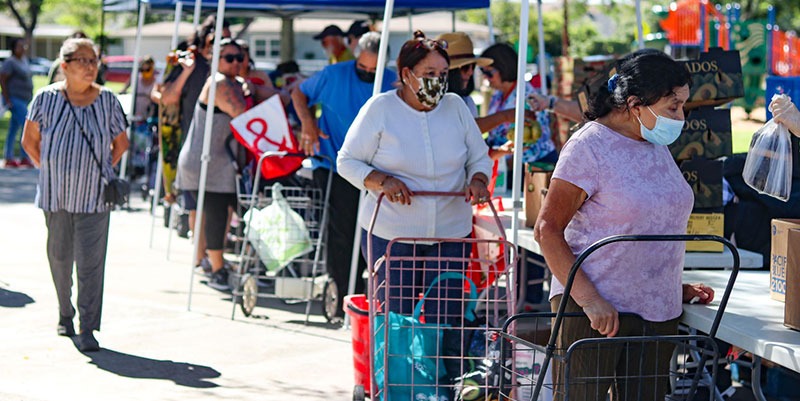 Meet Felicia. While home one day in Long Beach, she started searching online for volunteer opportunities when she found Friendly Center and registered as a food volunteer. Felicia volunteers at both the Buena Park and Orange location and has been doing so for the past six months.
On one of her volunteer days, as she was helping hand out produce, she noticed many families were struggling to carry some of the larger items. She even saw some families either turn down food items that were too heavy to carry home, or they just simply struggled to carry everything that was being offered. Many families create makeshift carts from old baby strollers and toy wagons to help transport the food home. She was especially touched to see elderly who didn't drive and have to walk to and from the food distribution.
Seeing this impacted Felicia and she wanted to purchase 150 rolling carts to donate to the families at Friendly Center. Her generosity inspired a few members of her family as well who wanted to help Felicia with the total cost of the rolling carts. Since volunteering with Friendly Center, Felicia has noticed the positive effects it has had on her personal life and hopes to continue to inspire more people to volunteer and give in any way they can. Friendly Center is incredibly appreciative for those like Felicia who not only give of their time, but who also see other needs and find ways to help. Thank you, Felicia!