Sofia's Story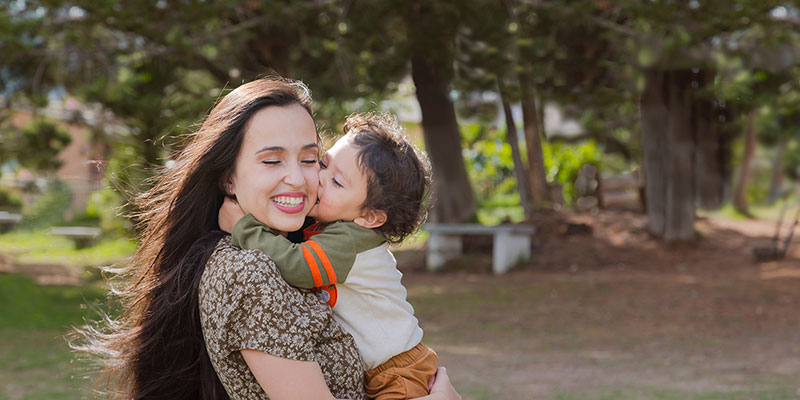 When my husband died suddenly, I was left alone to raise three young boys.

My name is Sofia. My husband, David, and I had been married for twelve years and had three boys, ages 9, 6, and 2. We recently moved to Buena Park where David worked in construction and I worked at a local restaurant.
This past January, the day after David's 40th birthday, he was not feeling well and I took him to the hospital. There we discovered that David had internal bleeding. He remained in the hospital, but doctors were unable to control the bleeding. Things escalated quickly and David died.
Alone, new to the area, and left with three young boys, I was unsure where to go for help. I had just lost the love of my life. I could no longer afford the rent where we lived. I was deeply distressed.
The elementary school where my sons attended, referred me to Friendly Center. I was feeling tremendous loss and uncertainty, but when I arrived at Friendly Center, their staff was there to help and made me feel welcome. I was introduced to the Family Support Advocate, Luis. He listened and let me grieve. He then began to create a plan to help me with the next steps. Luis provided me with groceries and other basic needs on my first visit. He also connected me to Friendly Center's regular fresh food distributions—helping offset our monthly costs.
Staff provided additional help with utility assistance and registered my 2-year-old son for the monthly diaper distribution.
Unable to afford the rent with my single income, I moved to a new apartment nearby with my three boys. The new apartment did not come with a stove, but Friendly Center helped us purchase a stove. Soon, I will enroll in Friendly Center's Job Development program to help me find a better job opportunity.
Without Friendly Center's help, I don't know where my boys and I would be today.

---
Today, Sofia and her sons remain stable. Through Friendly Center's counseling services, they are taking the steps towards healing and overcoming loss. We invite you to give a gift that will help more families in crisis find stability and strength. Click here to give today