Making the Holidays Happen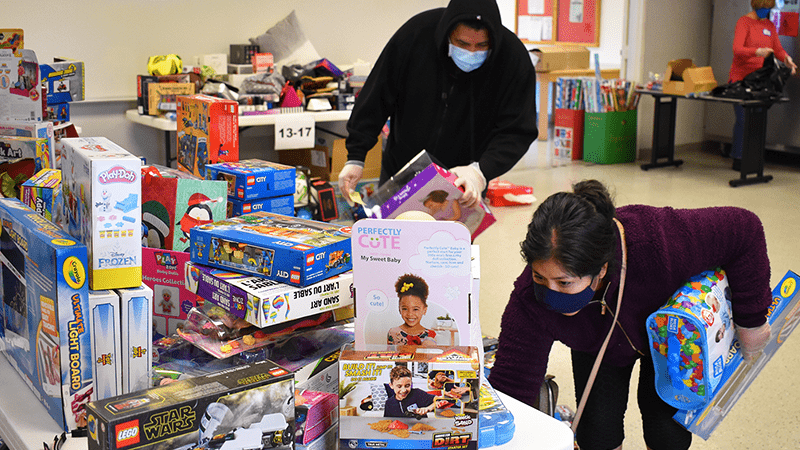 Making the Holidays Happen
Over 900 children from low-income families received a toy on Christmas morning thanks those who gave to Friendly Center's annual Toy Drive in December. The hundreds of toys received were distributed at Friendly Center's annual holiday distribution – where parents had the opportunity to select a toy for each of their children. Retaining this aspect of the event was a priority, so adjustments were made to extend the distribution across one week, with families selecting gifts from a toy room by appointment with social distance guidelines in place. Afterwards, families received wrapping paper, groceries, laundry detergent, dish soap, and other toiletries.
Many families shared their gratitude with staff during the event, but it would not have been possible without Friendly Center supporters, community partners, and volunteers. Especially those who went the extra mile, like Western Digital Technologies in Irvine, which encouraged its employees to donate toys through Friendly Center's Toy Drive Wishlist on Amazon.
Though the toy drive and distribution looked different than previous years, its impact was surely just as big – especially for families who have faced unemployment, illness, and other challenges throughout 2020. Thank you to all who generously contributed to these efforts, helping make the holidays happen for hundreds of local children and families.