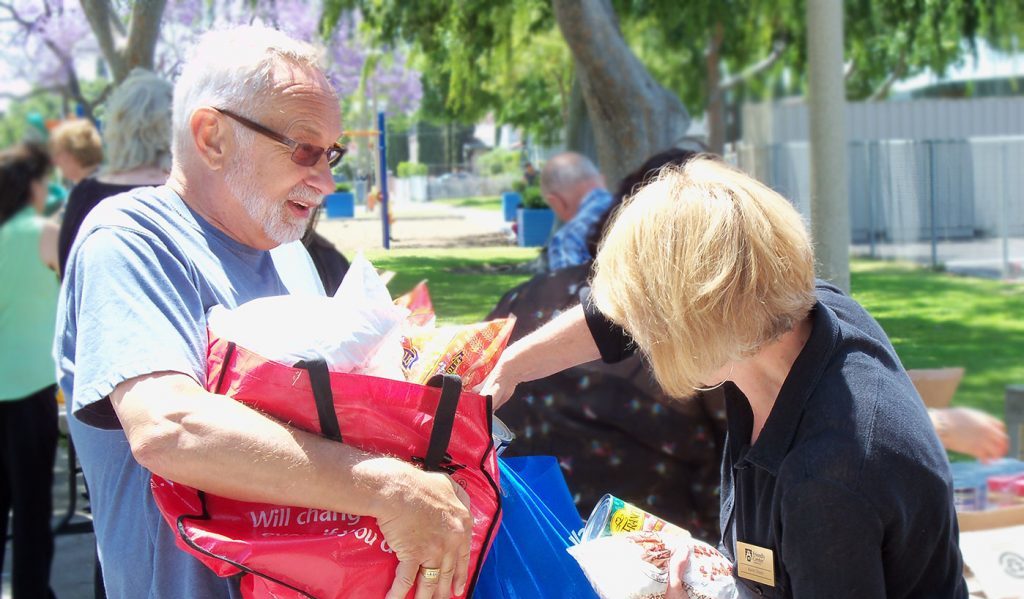 Organize a Food Drive: work, school, church, or on your own
There are more than 335,000 people, including one in five children who are at risk of hunger each month. Most of the hungry are the working poor who are trying their best to provide food for their families, or seniors on fixed incomes who simply cannot make ends meet.
Every day Friendly Center assists families and community members in immediate need of food assistance. From sudden job loss to emergency circumstances, there are many reasons clients come to Friendly Center in need of emergency food services. Donated, non-perishable food items are kept in food pantries across Friendly Center sites to ensure emergency food services can be provided by our staff swiftly and easily. For those in need of emergency food, waiting until the next scheduled community food distribution is often not an option. It's imperative that these shelves remained stocked, as they are the first defense against hunger for hundreds of clients who visit Friendly Center every year. Keeping families stable is one of the primary goals of our organization – thanks to generous food and monetary donations from the community throughout the year, Friendly Center is able provide stability through the distribution of emergency food services to those who need it the most.