Program Spotlight: 2022 Volunteering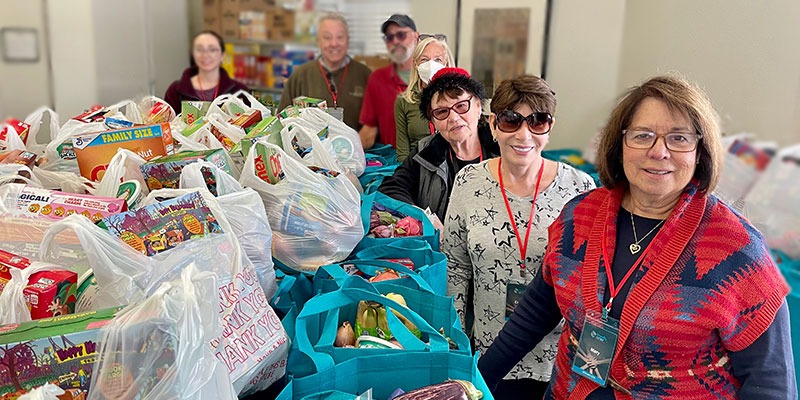 Friendly Center is incredibly grateful to all its volunteers that serve throughout the year.
Today, with Friendly Center's many programs come a variety of opportunities for volunteers to get involved and impact the lives of children and families in poverty across Orange County. In 2022, 177 dedicated volunteers gave back to their community by volunteering with Friendly Center.
These volunteers offered a helping hand in many areas, including Friendly Center's food distributions, Easter Basket Drive, after-school program, holiday programs, Turkey Basket Drive, diaper distributions, and food pickups.
In 2022, there were 11 individuals who volunteered 40+hours. These outstanding 40+ Hour Volunteers include: Paul Baker, Dylan Butler, Bradley Chen, Eneida Gonzaga, Susan Kurzbard, Julia Lieber, Joseph Lopresti, Kristen Luo, Allan Mathew, Sheri Nogaki, and Carol Samaniego.
We look forward to another year of working with volunteers as we, together, carry on Friendly Center's legacy of volunteerism and compassion to those in need. If you want to get involved through volunteering in 2023, be sure to check out current opportunities and complete a Volunteer Registration Form here.