Rachel's Family Story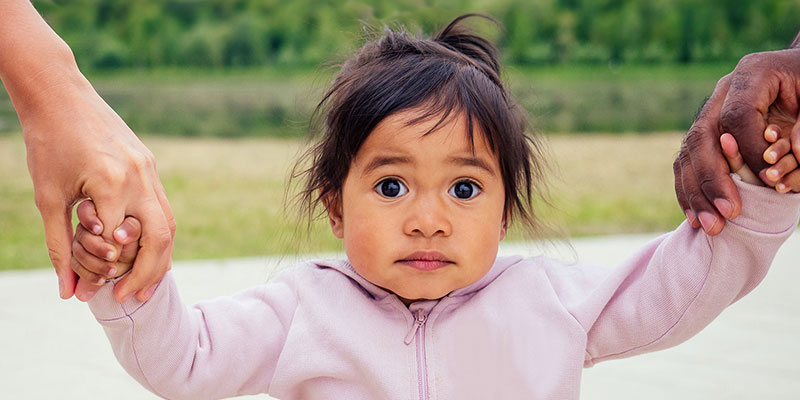 We were sleeping on the floor of our apartment with no crib for the baby. My husband, Robert, lost his job right after we had moved into a new place. We were struggling to make ends meet and care for our 6-month-old, Anna.
We had no family to turn to for help.
Our lives spiraled downward, and things got worse. We struggled with basic needs, lack of food, and we were behind on our rent. We were on the edge of homelessness. My husband fell into a depression. I was worried for my baby.
Eventually Robert and I got connected to Friendly Center and there was hope. On our first visit, Friendly Center gave us groceries, hygiene items, and diapers.
We were introduced to Lizbeth, our Family Support Advocate at Friendly Center. She gave us bus passes, helped us apply for rental assistance, and even provided a crib for Anna.
Our eyes filled with tears. We were so grateful.
Lizbeth then worked with us to develop a case plan to help us move forward. She continued to meet with us weekly. Robert and I participated in counseling, parenting classes, and a financial literacy program. My husband also attended a 3-week job development workshop.
After just a couple months of meeting with Lizbeth, we saw a huge difference in our lives and my husband found a job.
With Friendly Center, we received the help we needed in a difficult time and the opportunity to talk to someone about our struggles and hopes for the future.
Friendly Center, thank you for being a safety net for Anna, Robert, and me during a desperate time. Because of you, our baby is thriving and our future is looking brighter.
Sincerely, 
Rachel
If you would like to give and help the next family in crisis, please click here.