Record Breaking Easter Baskets!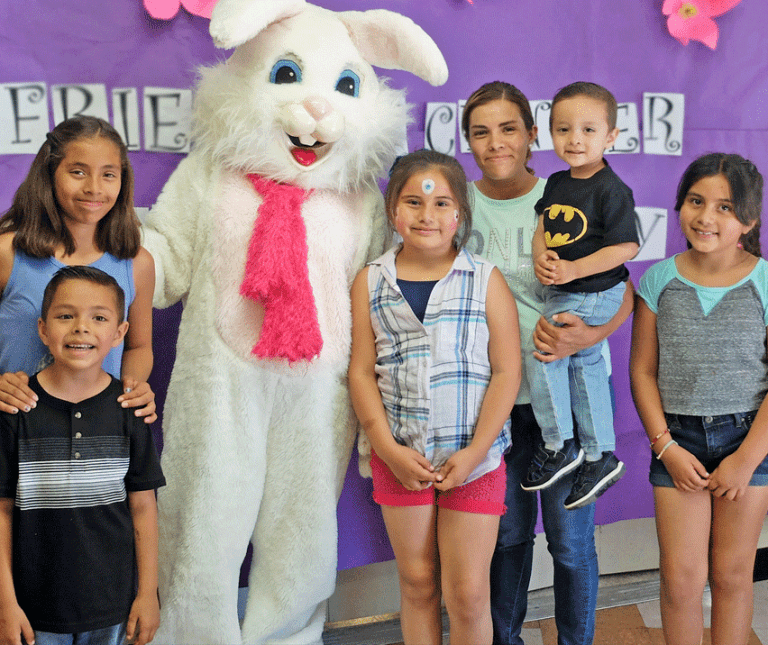 Every Spring, Friendly Center offers the chance to make Easter a little brighter for children in the community through its annual Easter Basket collection. Each spring, the goal is to collect 1,000 baskets at Friendly Center Orange and Placentia on the designated collection day. After these baskets are collected and organized by volunteers, Friendly Center distributes them to children in the community at Spring Fun Day events held at each Friendly Center location. At these events, local families are invited to enjoy a day filled with seasonally themed crafts, games, a visit from the Easter Bunny, and Easter baskets assembled with care for each child.
This year, Friendly Center celebrates its 20th year collecting and distributing these Easter baskets, receiving a record-breaking number of 1,853 baskets on April 12th! This beloved tradition would not be possible without the Friendly Center supporters who donate and volunteer both on the Easter basket drop off day and at each Spring Fun Day event – thank you for helping us ensure so many children had an Easter to remember.