Organization Spotlight: Hispanic Outreach 2019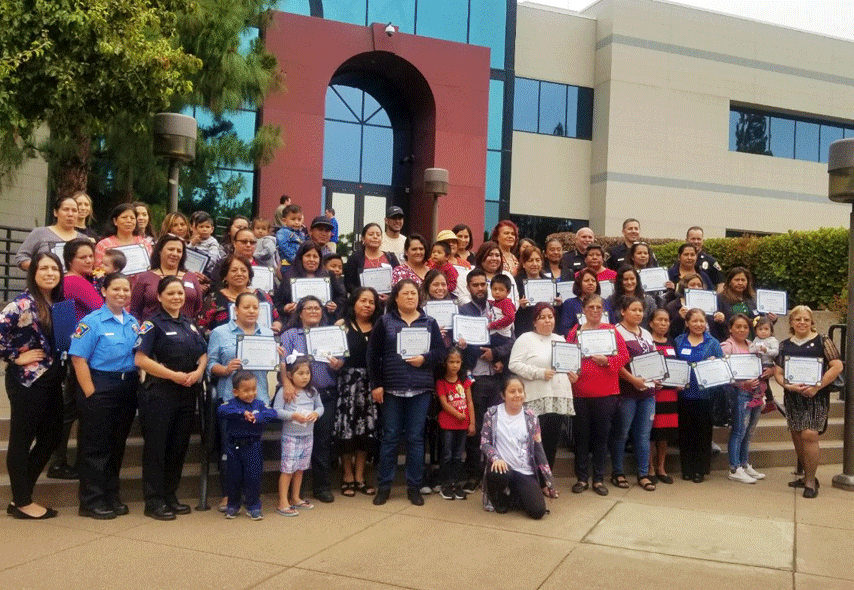 Since 2015, Friendly Center has partnered with the Orange Police Department for an annual Hispanic Outreach program. This collaboration is designed to build a stronger relationship among law enforcement and the Hispanic community. Each year, the program is well-received and continues to grow – with over 40 clients participating during this year's program.
During the five-week program, participants experience two-hour officer led sessions where they learn every facet of the police department and are empowered to make a difference in their communities. The benefits of the program are reciprocal, as the program gives Orange Police the chance to learn about the community they're serving and build trust. In turn, participants can feel confident about local law enforcement and know what services are available to them. The program causes a ripple effect of good as participants learn valuable information they can utilize and share with family, friends, and neighbors.
Though the first four sessions took place at Friendly Center, the fifth and final session occurred at Orange Police headquarters – where participants got a tour of the premises and received certificates of completion. Thank you to both the Orange Police Department and the Friendly Center clients who participated for yet another successful and productive Hispanic Outreach program.