Friends of Friendly Center: Back in the Saddle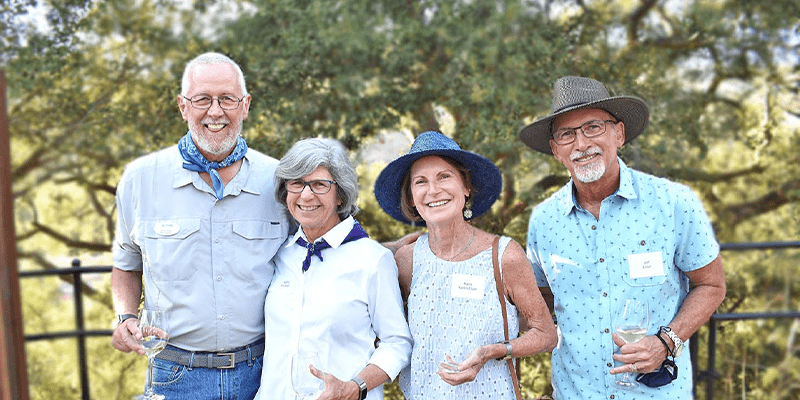 On a late-July evening, the Friends of Friendly Center gathered for a Western-themed event in the garden of John and Cyndi Ganahl's home. Those in attendance enjoyed drinks, dinner alfresco, conversation, and an update on Friendly Center programs and upcoming activities. Keeping with the theme, a horse named Kona made an appearance in a front yard stable built just for guests.
The evening was the first in-person Friends of Friendly Center gathering since 2019, its outdoor format serving as a safe and welcome way to reconnect. Friends of Friendly Center are those who donate $1,000 or more to our organization annually. Founded in the 1960s, Friends of Friendly Center have served an important role in making our work possible. Over the past year and a half, their generosity was especially important in helping us confidently continue offering program and services as the need for support among OC families increased dramatically. We tip our hats to all of the Friends of Friendly Center and the Ganahl's for their hospitality.
To learn more about becoming a Friend of Friendly Center, visit friendlycenter.org/partners.