Mom and Daughters Begin a New Chapter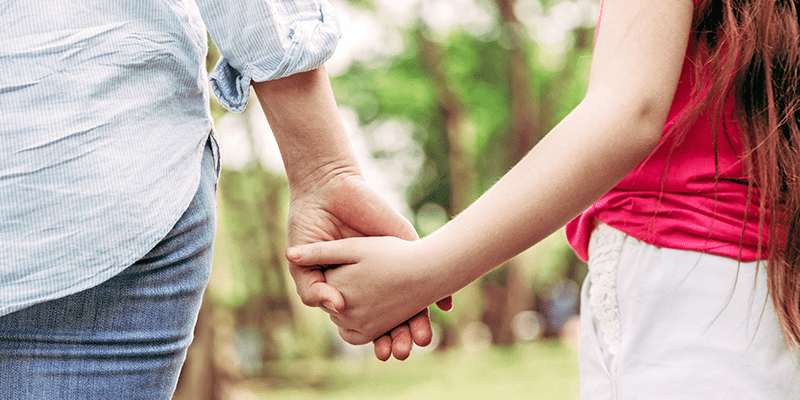 Melissa, a mother of three daughters had come to Friendly Center a few times over the years, mostly to participate in holiday events and food distributions when needed. But during the pandemic, she began utilizing the food program more often as they lost income due to her husband's decrease in hours at work and Melissa needing to stay home with their children.
To help further ease the financial burden, Melissa sought utility assistance with Friendly Center. From there, Melissa was connected with Laura, a Family Support Advocate.
Having shared her circumstances with Laura in seeking utility assistance, Melissa felt she had someone to confide in about what was going on at home; opening up about the verbal and emotional abuse she was experiencing from her husband.
At first, Melissa only felt comfortable communicating by text, fearing her children or husband would overhear. Laura immediately enrolled Melissa in a domestic violence support group and met with her more frequently.
During her conversations with Laura, Melissa expressed fear for her daughters' wellbeing and how her husband recently began threatening physical violence, grabbing her forcefully, and having frightening outbursts. She knew she needed to leave, that they were no longer safe in their own home.
Laura spent hours trying to locate a local shelter that could take Melissa and her daughters, having no family to fall back on. After a lot of searching, Laura finally found a shelter for women and children in LA County with a placement available for Melissa and her daughters.
The next morning, the four of them were at Friendly Center waiting for a ride Laura arranged to take them to a safe, new chapter as a family. Laura admired Melissa's strength and determination, how she made a change and protected her daughters.
Melissa's story reflects what Friendly Center is for hundreds of families in Orange County: a place to find meaningful support and the resources to move forward in times of crisis.