Introducing Friendly Center's New Logo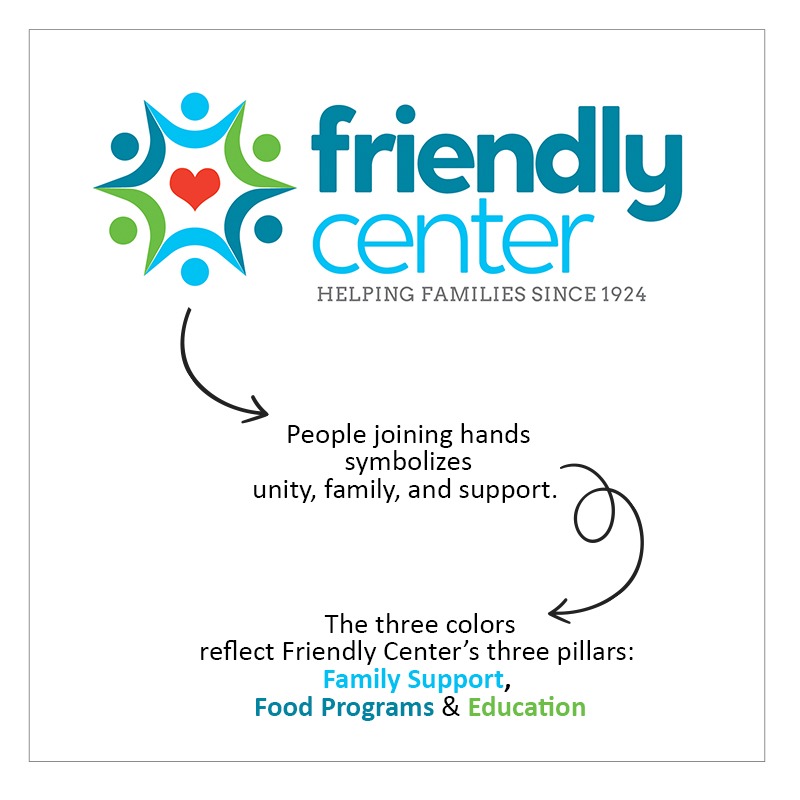 In the Fall of 2019, as we anticipated the beginning of a new decade, it was decided that Friendly Center's logo needed a fresh start too. We took the opportunity to thoughtfully create a logo that better reflects our work in and commitment to the community.
The group of people holding hands around a heart represents our wraparound services, with the colors being representative too; each one reflecting one of Friendly Center's pillars: Family Support (blue), Food Programs (green), and Education (light blue). The logo's modern font style reflects one of Friendly Center's greatest strengths; our ability to adapt programs and services to meet the current, modern needs of the community. While our tagline anchors us in our history of helping families since 1924.