One Heart Gala at Giracci Vineyards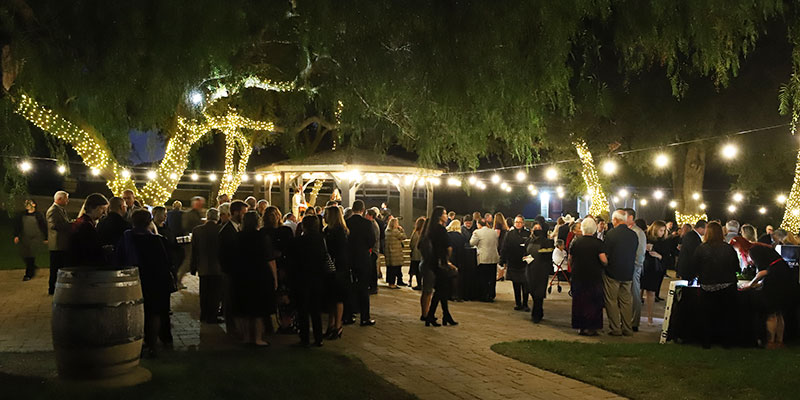 On Saturday, October 22nd, Friendly Center hosted its One Heart Gala at Giracci Vineyards and Farms in Silverado. The event was attended by 146 guests, who enjoyed a beautifully lit, outdoor cocktail hour with a live jazz quartet playing from the onlooking gazebo. Dinner moved guests inside Giracci's barn, where auctioneer, Nick Arnette, helped end the evening with a rousing live auction. By the end of the evening, funds were raised to benefit Friendly Center's ongoing work to support Orange County children and families in crisis.
Students from Friendly Center's after-school program, The Power of Me, were on-hand for the evening's program to share of their experience at Friendly Center, including trips to the Hilbert Museum and Knott's Berry Farm. A definitive highlight of the evening came when the students shared of their recent activity on entrepreneurship and displayed the prototypes, live on stage, that were created as a result of the lesson.
Sponsors of the gala included Chapman University, Cummins & White LLP, The Sharon D. Lund Foundation, LPA Design Studios, Orange County Department of Education, Buchalter, Farmer & Merchants Bank, HydroPoint, United Business Bank, Vito & Renee Canuso, and Ken & Gisela Meier.