Ribbon Cutting in Buena Park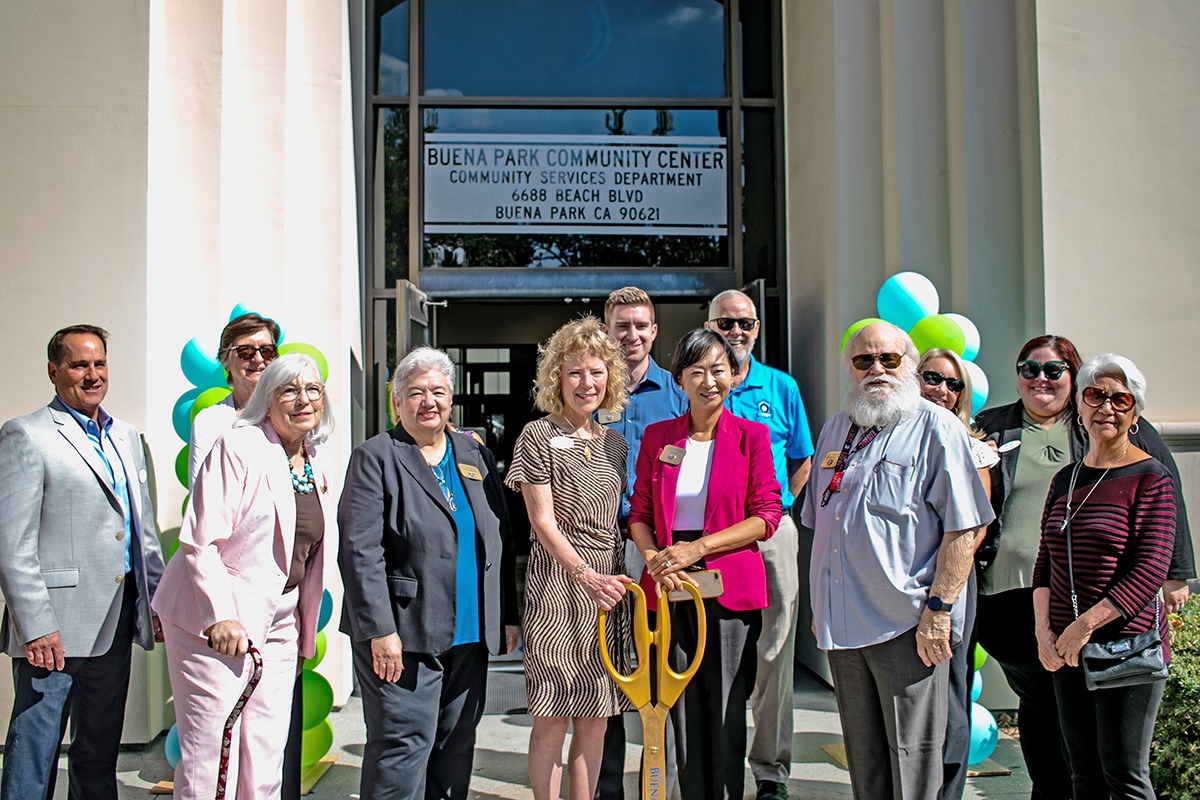 Friendly Center officially opened its doors to a new Community Resource Center in Buena Park on September 14, 2022. The morning opened with a brief ceremony and acknowledgement from Friendly Center's President/CEO Cathy Seelig thanking the city of Buena Park for partnering with Friendly Center to make this new service location possible. She described the importance of stabilizing households and providing skill-building programs that nurture self-sufficiency and help prevent homelessness before it starts.
Buena Park's Mayor Sunny Park was excited to bring new human services into the city and recalled that the need for such programs has become even greater over recent years. Representatives from the offices of Congresswoman Young Kim, State Senator Josh Newman, State Assemblymember Sharon Quirk-Silva, and Orange County Board of Supervisor Doug Chaffee were in attendance, presenting Friendly Center with congratulatory certificates. The presentation concluded with a ribbon cutting to mark the official opening, with Buena Park city council members and Friendly Center's Board of Directors standing by.
Following the ceremony, guests were welcome to tour the new Friendly Center facility located inside the Buena Park Community Center. Friendly Center operations officially began that same morning with a food distribution in partnership with Second Harvest Food Bank. The distribution included grocery items such as zucchini, plumbs, ground turkey, eggs, and milk.
The Buena Park location currently marks Friendly Center's second Community Resource Center, with the first located in the City of Orange. Services such as emergency food, mental health services, and education support would now be readily available to members of the Buena Park community as well as surrounding Orange County cities.