Program – Turkey Basket Drive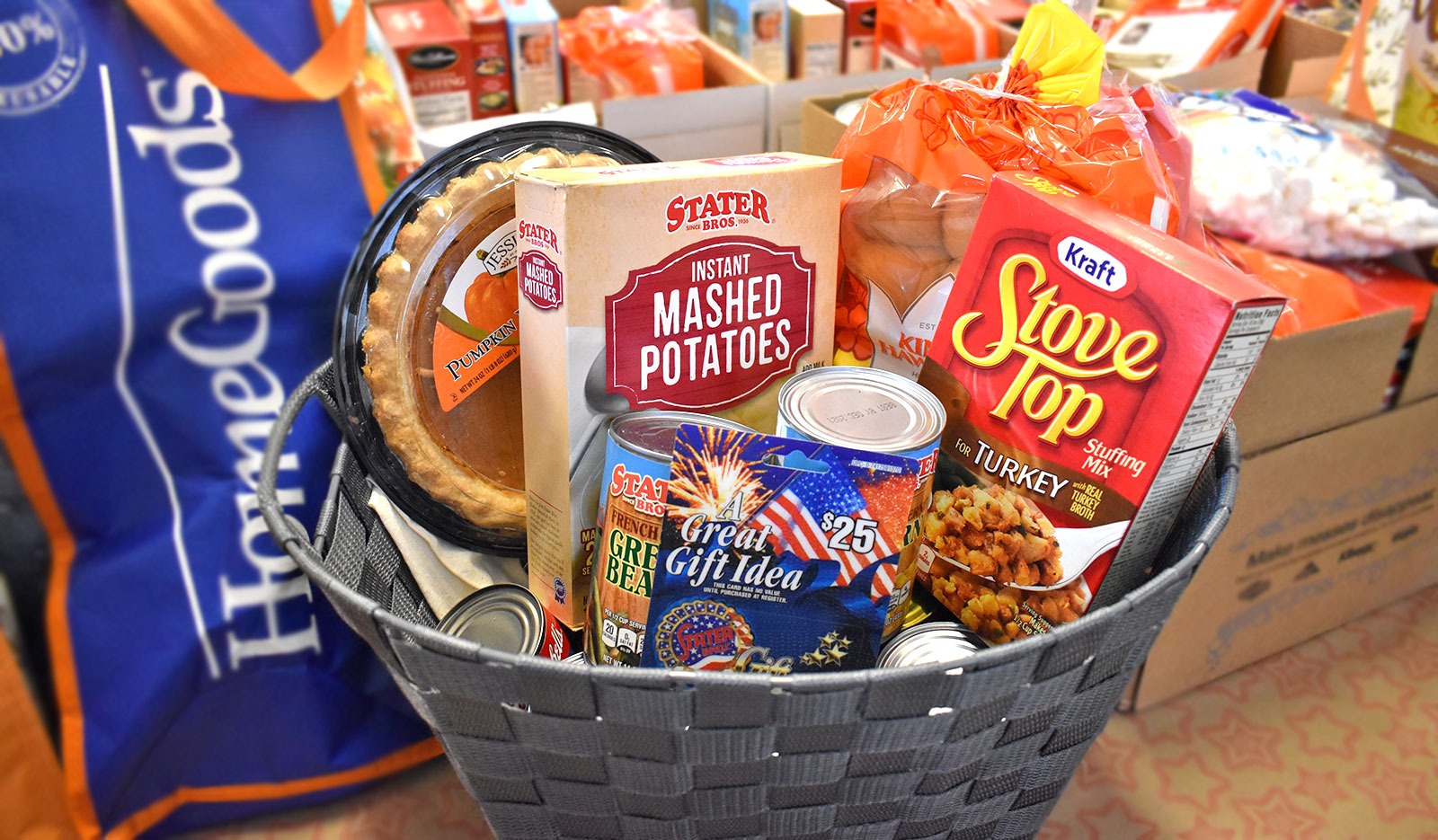 Program: Turkey Basket Drive
Collection Date: date varies
Families served: over 400 each year
Everyone can agree that Thanksgiving dinner is about more than the food on the table, but instead about the loved ones who sit around it. However, for the 1 in 4 families living in poverty in Orange County, the focus of Thanksgiving can be just getting food on the table in the first place. For these families, who face food insecurity daily, even a simple Thanksgiving meal can feel out of reach.
Friendly Center believes everyone in our community deserves a Thanksgiving holiday where the focus can be on making memories rather than financial hardship. That's why, each year, Friendly Center sets a goal of distributing Turkey Baskets to hundreds of families in need. But this goal cannot be met without the support of our generous supporters. Individuals and organizations help us reach our goal by donating a box/basket with all the fixings to make a Thanksgiving meal to feed a family of 4-6 people.
Friendly Center's Turkey Drive is a great way to share family traditions. Though we have suggested items to include, such as boxed stuffing and canned corn, donors often customize their donation with special items that make their family's Thanksgiving dinner unique! One donor included spaghetti in her box, in addition to the usual holiday staples, because she grew up eating spaghetti with her family on Thanksgiving. Our families love receiving baskets and boxes with a personal touch.